Darjeeling Tea does not have any artificial colourings, additives, or preservatives and can be enjoyed without additions like milk and sugar. It is abundant in antioxidants and vitamins like A, B1, B2 and contains essential elements needed by the body like potassium, manganese, and folic acid. Darjeeling Tea helps during digestion, cholesterol reduction, prevention of plaque and tooth decay, reduction of fatigue, increases alertness and improves concentration. It also helps in reducing the risk of cancer, relieves stress, boosts cardiovascular health, and prevents aging.
Black Tea
Green Tea
White Tea
Oolong Tea
Black Tea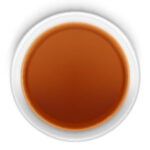 The teas are fully processed and are known worldwide for their exotic flavours. Recommended to be steeped in soft water for optimum results.
Boil fresh water in the kettle or saucepan.
Rinse teapot with hot water to warm it.
Add one teaspoon for each cup into the teapot.
Pour hot water into the teapot.
Steep it for 3-5 minutes.
Take out the strainer from the teapot or use a hand-held strainer to pour tea from the teapot into your cup.
Green Tea
White Tea
Oolong Tea